Our Passion
Goes beyond honey
We're on a mission to keep farmers at the forefront of our business, to source the purest natural foods, and to inspire farmers to take accountability of how food is grown. We strive to create public awareness of the benefits of honey bees and pure foods alike through our expanding platforms.
We hope when you think of healthy, you think Heaven's Honey Inc., with sweet love - from our family to yours.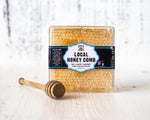 All about
Local
At Heaven's Honey Inc. you are our top priority. Our raw local honey and five homemade flavors have been carefully selected to savor Grandma's warming tea and pancakes, Mom's daily oatmeal and parfaits, Dad's favorite French toast and biscuits and our young one's waffles and yogurt. When you are using pure raw local golden honey with nature's best ingredients - juicy fruits and tasty spices, you can't go wrong!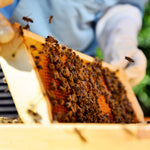 Giving back to
the bees
At Heaven's Honey Inc., we appreciate the hard work of our honeybees, who we lovingly call our family's angels. We take it upon us to aid our family members (you!) in implementing methods to increase our honeybees' population and reverse their endangered status.
We entrust our family to unite to save our angelic bees on earth one bee at a time, with the help of one family at a time. At Heaven's Honey Inc. we hope to play a leading role in supporting this ecosystem. Our family, signature recipes, and fresh quality ingredients are what make our honey the best heaven can get on earth.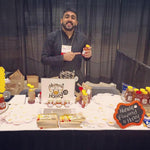 Our Founder
Abdullah Motiwala
Founded Heaven's Honey Inc. in 2015 in search for local farmers to serve truly local honey in Chicago, IL in efforts to revive the dying bee population and fund local farmers. With many customers looking for pure local honey to remedy local allergies and reap the benefits of real honey, the product was a hit. He went on to create fruit and spice flavored honey infusions, procure delicious honey butters and tap local maple syrup from local farmers to ensure full transparency and uphold the value of true pure food.